Chili combines a medley of spices, meats, and vegetables to create a deeply flavorful dish. It's a staple in many kitchens, celebrated for its warmth and versatility. The best part is that you can make a homemade version, which is a budget-friendly solution, but also an option where you can customize it according to your preferences.
Key Ingredients and Variations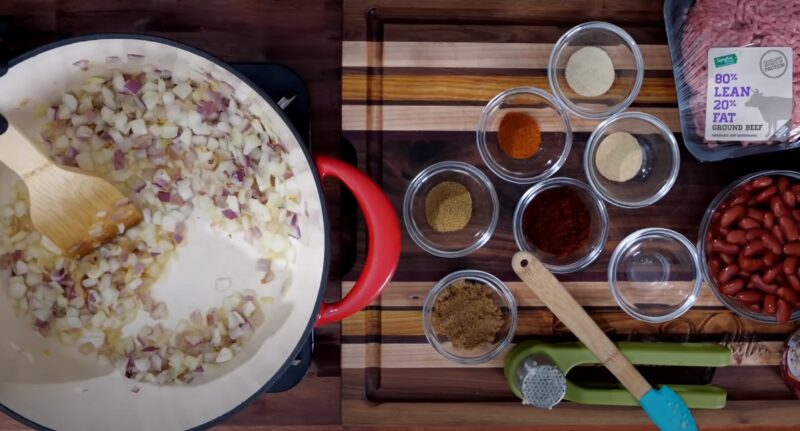 When it comes to crafting a delicious bowl, the key lies in selecting the right ingredients. Each component plays a crucial role in building the dish's signature depth and complexity.
Popular Variations
Equipment and Kitchen Tools Needed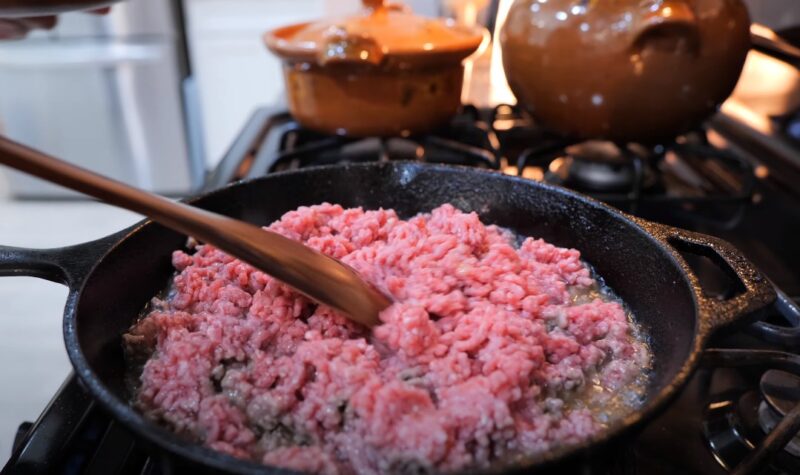 Preparing chili requires specific kitchen tools and equipment to ensure the cooking process is efficient and the flavors are developed properly. Here's a breakdown of the essential items you'll need.
These tools not only make the process of preparing chili smoother but also contribute to the quality of the final dish. While some are essential, others like the slow cooker or pressure cooker offer convenient alternatives for different cooking styles. With the right equipment at hand, making a flavorful and satisfying chili becomes an enjoyable and rewarding experience.
Preparation Techniques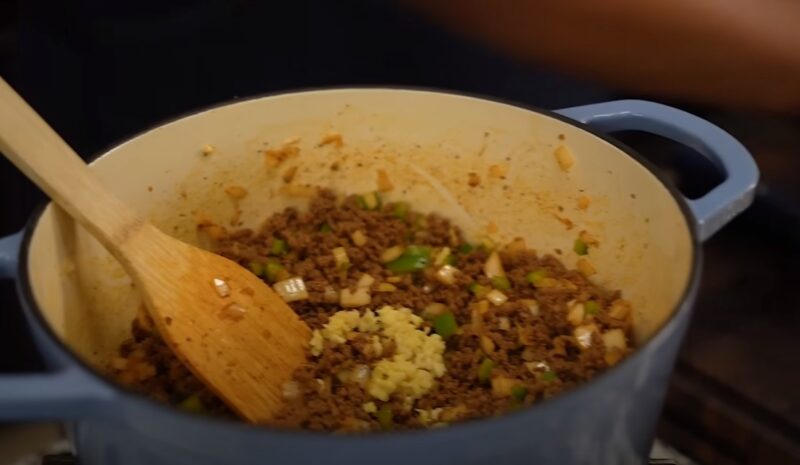 The preparation of chili involves a blend of techniques that bring out the best in each ingredient. The first step often involves browning the meat, if used, which enhances its flavor and texture. This is done over medium-high heat in a skillet, ensuring the meat is evenly cooked and has a rich, caramelized exterior.
Vegetarians can skip this step and focus on the vegetables and beans. Next, sautéing vegetables like onions, garlic, and peppers is crucial. This step develops their flavors, which form the base of the dish. The spices are usually added at this stage to bloom in the heat, releasing their aromatic oils. Once the base ingredients are prepared, they are combined in the cooking pot.
This is where the meat, sautéed vegetables, beans, tomatoes, and broth come together. The key is to simmer the chili slowly, allowing flavors to meld and deepen. Stirring occasionally prevents sticking and ensures even cooking. The duration of simmering can vary, but a longer simmer typically results in a more flavorful and well-integrated dish. Here is a complete recipe with instructions that will help you make the perfect chili.
| Step | Instruction |
| --- | --- |
| 1 | Brown the Meat: In a skillet over medium-high heat, cook the meat until it's evenly browned. Drain any excess fat. |
| 2 | Sauté Vegetables: In the same skillet, add onions, garlic, and peppers. Cook until they are soft and fragrant. |
| 3 | Bloom Spices: Add spices like chili powder, cumin, and paprika to the vegetables. Cook for another minute. |
| 4 | Combine Ingredients: Transfer the browned meat and sautéed vegetables to a large pot. Add beans, tomatoes, and broth. |
| 5 | Simmer: Bring the mixture to a boil, then reduce heat to low. Let it simmer for at least an hour, stirring occasionally. |
| 6 | Adjust Seasoning: Taste and adjust the salt, pepper, or spices as needed. Continue to simmer until desired consistency is reached. |
| 7 | Serve: Once the chili is cooked to your liking, serve hot. Garnish with cheese, sour cream, or green onions if desired. |
Common Mistakes and How to Avoid Them?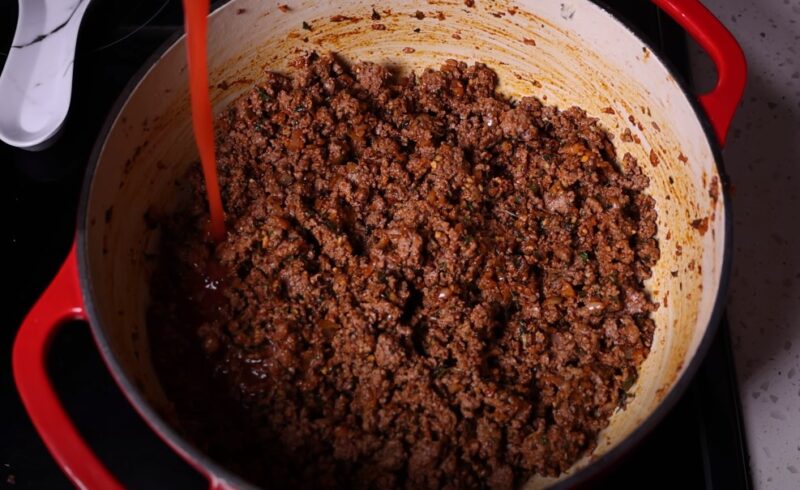 When making chili, certain pitfalls can hinder achieving the perfect batch. Being aware of these common mistakes can help you avoid them and ensure your dish turns out flavorful and satisfying.
Preserving and Storing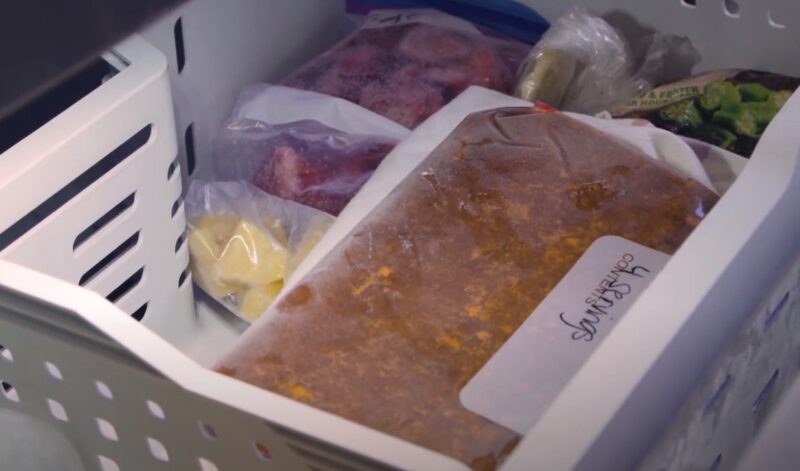 Properly preserving and storing chili not only extends its shelf life but also ensures it retains its flavor and quality. Here are some key tips for keeping your chili in the best condition:
FAQs
Can I substitute the beef with a plant-based protein?
Absolutely! Plant-based proteins like tofu, tempeh, or commercial meat substitutes work well as beef alternatives. They absorb the flavors of the spices and contribute to a hearty texture.
How can I make my chili thicker without compromising the flavor?
To thicken chili, try adding a small amount of cornmeal or masa harina. These not only thicken the mixture but also add a subtle corn flavor that complements the chili.
Is it possible to make chili without tomatoes for someone with allergies?
Yes, you can make chili without tomatoes by using roasted red peppers or pumpkin puree as a base. These alternatives provide a similar texture and a unique flavor profile.
How do I balance the flavors if my chili is too spicy?
If your chili turns out too spicy, you can balance it by adding a bit of sweetness with sugar or honey, or increase the quantity of acidic components like lime juice or vinegar.
How long should I let my chili rest before serving for the best flavor?
Allowing chili to rest for about 10-15 minutes off the heat before serving can enhance its flavors. This resting period lets the flavors meld together more cohesively.
Last Words
Crafting the perfect chili is an art form that combines the right balance of ingredients, preparation techniques, and patience. Whether you prefer a meaty, vegetarian, or uniquely spiced version, the flexibility of chili allows it to be tailored to any palate. Remember, the key to a great chili lies in the quality of ingredients, the balance of flavors, and the cooking method chosen.