Being an avid gourmet, I am driven by an insatiable curiosity for gastronomical history. My passion recently led me to an unassuming yet remarkable establishment in Independence, Missouri. Famed for its unique blend of spice and heartwarming flavors, Dixon's Chili, as the locals fondly call it, has been a local landmark since the early 20th century.
What began as a humble chili parlor has since then become an enduring institution, serving warmth and authenticity in every bowl. This is the tale of Dixon's Chili, a simmering pot of culinary heritage and Midwestern resilience.
The Beginnings: A Journey into the Past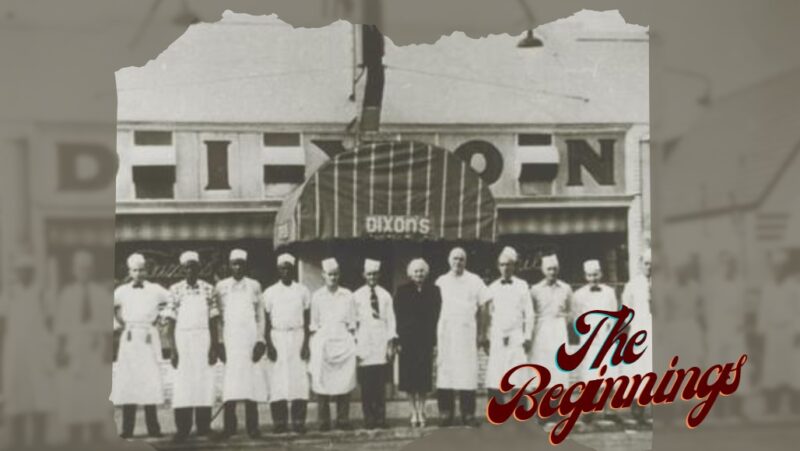 Every tale begins somewhere, and our journey starts with the inception of Dixon's Chili.
The Birth of Dixon's Chili
In 1919, Vergne Dixon, a Texas native with a heart full of dreams, opened the doors of Dixon's Chili in downtown Kansas City. Operating from a tent, Vergne initially served his homemade chili to local workers.
The secret recipe, crafted from years of toiling in his mother's kitchen, won over the hearts of many, making this place an instant local sensation.
Despite the humble beginnings, Vergne always had one goal in mind: to serve the best chili in the Midwest. He worked tirelessly, perfecting his recipe and garnering a loyal customer base.
Dixon's became a symbol of comfort food, reflecting the warmth and strength of its community.
From a Tent to a Landmark
Vergne's hard work paid off. Over time, the tent was replaced by a sturdy brick building. This marked a significant milestone in Dixon's Chili history, transforming from a roadside vendor to a permanent local landmark.
As the reputation of Dixon's Chili grew, so did its menu. Vergne introduced other Tex-Mex offerings, such as chili dogs and tacos, to cater to diverse palates.
Despite the expanded offerings, the star of the show remained the original recipe that had drawn the locals in the first place.
Journey Through the Years
Like all enduring establishments, Dixon's Chili faced its share of challenges. However, its resilient spirit shines through its ability to adapt and evolve.
Dixon's Chili During the Great Depression
The Great Depression was a testing time for many. Economic instability led to numerous businesses closing their doors. However, Dixon's Chili managed to stay afloat thanks to its affordability and Vergne's tenacity.
During this period, Dixon's became more than just a place to eat; it turned into a beacon of hope, providing comfort and sustenance in an otherwise bleak time.
Dixon's Chili continued to serve its community, reinforcing its place in the hearts of Kansas City locals.
Expansion and Evolution
Post the Great Depression, Dixon's Chili continued to evolve. The menu expanded to include newer dishes, yet always maintained a balance between innovation and tradition.
In the late 60s, they opened their second location in Independence, Missouri, reflecting its growth and popularity. The new outlet mirrored the original in its homely charm and commitment to Vergne's original recipe.
Expansion, however, did not compromise the quality or the ethos of Dixon's brand, further cementing its legacy.
The Legacy Continues: Dixon's Chili Today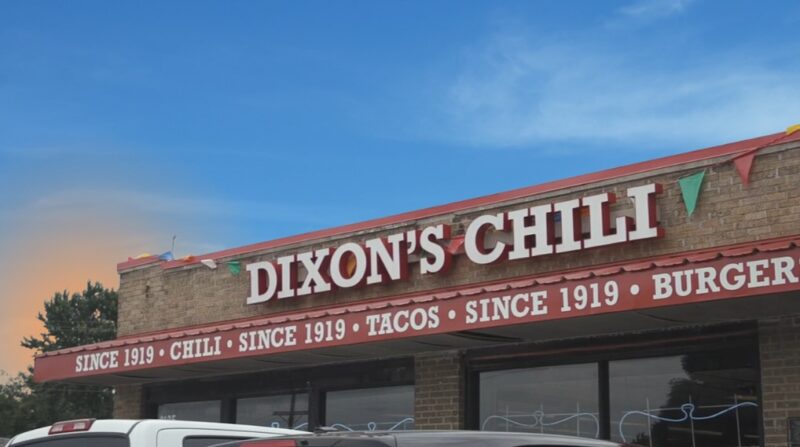 The Dixon's Chili of today still reflects the heart and spirit of Vergne's vision from a century ago.
The Third Generation: Carrying the Torch Forward
Today, Dixon's Chili is run by the third generation of Dixons. They have managed to uphold Vergne's original chili recipe while introducing contemporary elements that cater to the modern palate.
Their constant endeavor to balance tradition with evolution reflects their commitment to their founder's vision. A visit to Dixon's Chili now offers a sensory journey through time, making it a beloved haunt for both the old and the young.
A Bowl of Dixon's Chili: More Than Just a Meal
A meal at Dixon's Chili is more than just food. It's a journey through history, a taste of the Midwest, and an experience that transcends the ordinary.
The Dixon's Chili experience starts with their classic chili, a robust and hearty bowl made following Vergne's secret recipe.
Their 'All You Can Eat' option is a nod to the affordability that made Dixon's favorite during the Great Depression.
The 'Taco Via' venture caters to the contemporary taste for Mexican food, an evolution of Vergne's Tex-Mex offerings from the 1920s.
Dixon's Chili continues to offer warmth, comfort, and a slice of history in every bowl, making it a landmark that withstands the test of time.
Noteworthy Mentions and Accolades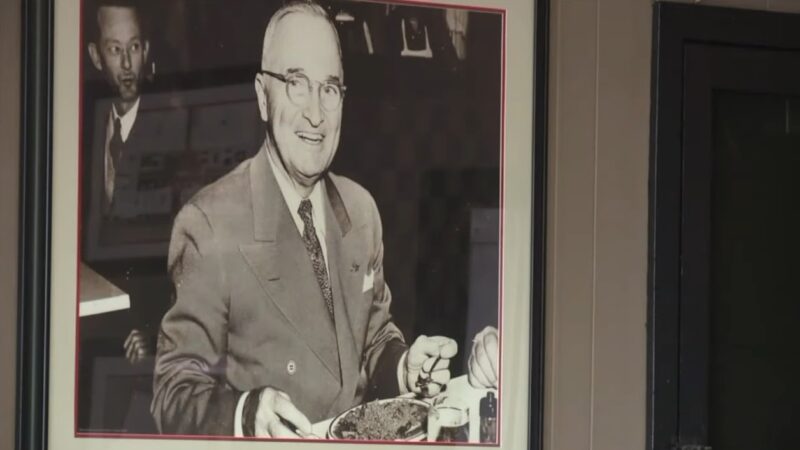 It would be remiss not to mention the acclaim and fame this restaurant has gathered over the years.
Presidents and Chili Lovers
The reputation of Dixon's Chili extends beyond the boundaries of Missouri. President Harry Truman, a native of Independence, Missouri, was known to be a frequent patron. His table, marked with a placard, is still preserved at the Independence location.
This historical anecdote adds to the charm and allure of this restaurant. When you eat at Dixon's, you are sharing a part of history, echoing the sentiments of past patrons, including a former President of the United States.
Media Accolades and Recognitions
Over the years, the restaurant has been recognized by various food and travel platforms. It has been featured on The Travel Channel's "Food Paradise", bringing national attention to the humble chili parlor.
Moreover, its enduring success story has been covered by several local and national publications, further cementing its status as a culinary institution.
The numerous accolades Dixon's has received over the years bear testament to its popularity and significance in the American culinary landscape.
A Glimpse into the Future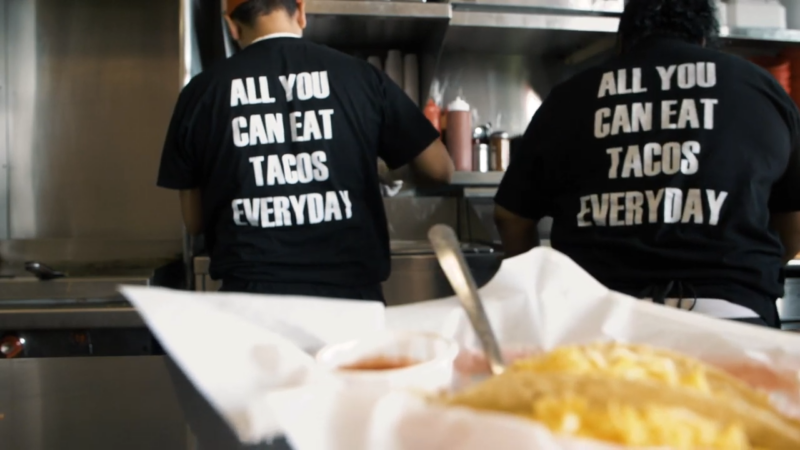 Even as it celebrates its rich history, Dixon's Chili is not one to rest on its laurels.
Preserving Tradition, Embracing Modernity
While the restaurant is steeped in history, it also embraces the future with open arms. The third-generation Dixons have introduced modern elements, such as a drive-thru and online ordering, to cater to the changing needs of their patrons.
However, despite these modern touches, the heart of Dixon's Chili remains the same: serving up bowls of heartwarming food, staying true to the original recipe.
Expansion and Growth
Looking towards the future, Dixon's Chili shows no signs of slowing down. The family plans to continue growing the business, possibly expanding to new locations while maintaining the charm and authenticity that the restaurant is known for.
While the future might hold many exciting developments for this beloved restaurant, one thing remains certain: Dixon's Chili will continue to be a symbol of community, resilience, and gastronomical delight, serving bowls of history and warmth for generations to come.
Final Words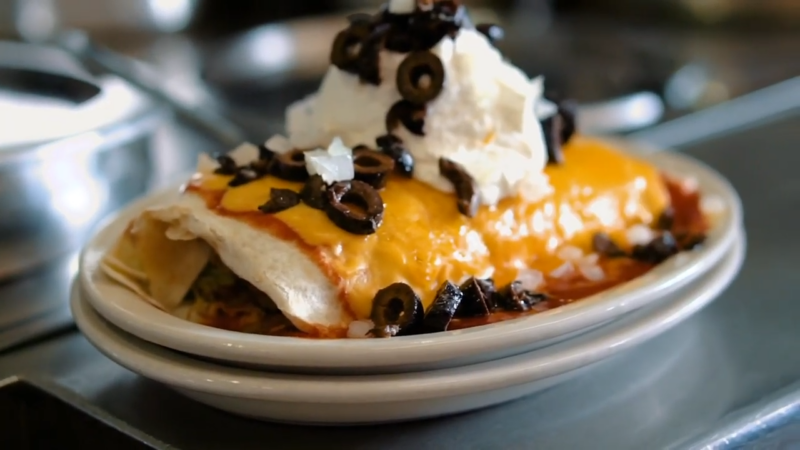 Dixon's Chili is not just a chili parlor; it is a testament to resilience, a reflection of a community's strength, and an embodiment of the Midwest spirit.
It tells the story of one man's dream that transformed into a culinary legacy spanning a century, demonstrating that the real magic of food lies not just in its taste but also in the stories it weaves.
So, here's to Dixon's Chili, an enduring emblem of Kansas City's culinary history and a testament to the power of dreams.